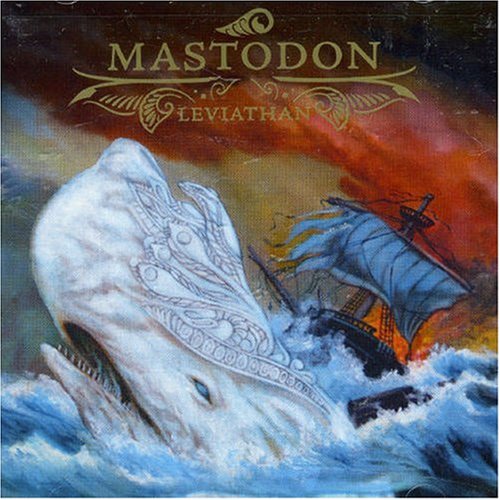 Mastodon's follow-up to their impressive debut LP, Remission, kept all the promise that their previous release showed. It changed only slightly from the first one (but is very different from releases after this) as they were pushing some new limits in the new and upcoming metal scene. They gave a few concessions for Leviathan to be more accessible to a larger audience and it definitely worked. They still have their multiple vocalists attack and Brann Dailor's jazz-influenced, complex as fuck drumming is still in all its glory, and the album as a whole does a good job telling the story of Moby Dick with great intensity and fervor to show what a great (almost) concept album should be. They reach for heavier heights and succeed as well as more progressive (and maybe catchier/poppier) ones. You can hear the music as a whole and be thoroughly impressed but if you hunker down and focus on each element, it's even more remarkable. Mixing elements of any and all of the heavier genres. Mixing elements of thrash, hardcore, sludge, death and doom, they are almost the perfect amalgamation of all of metal's best qualities. They went even more progressive and accessible after this release so check out this integral turning point of their discography.
For Fans Of: Slayer, Celtic Frost, Black Sabbath, High On Fire
Suggested Tracks:
1. Blood and Thunder – A good song to start off with, sick riff, angry, good headbanger.
3. Seabeast – One of the calmer, more accessible songs and vocals. Great drums and guitar work.
5. Iron Tusk – This is one chunky, meaty riff. Love the double bass.
6. Megalodon – One of the more complex songs on the album, post-hardcore leads into thrash by way of southern rock lick.
8. Aqua Dementia – Opens up with jazz-metal-fusion drums and great noodling from both guitarists and turns into 80's harcore/thrash. Touches of sludge/doom thrown in for good measure.